A friend of mine who lives in Florida wants to take a five-to-seven-day trip in May. She and her Honey don't get to travel much, so they were having trouble coming up with interesting places to go on a budget. I went to work trying to find some ideas for their vacation. These were my findings on Traveling for Two on a budget. 😍
Portugal
Portugal might be in your budget. Check Out TAP Air Portugal airlines. You can discover lower-priced hotels if you get out of Lisbon's major tourist location. You can also get on public transit, which will get you around more cheaper.
What is the charm of Portugal?
You have California weather with affordable rates: lodgings, wine, and delicious food at excellent prices. The friendliness of the people will permit so many people to see this country and enable them to travel to Spain.
Lisbon, Portuguese is an exciting city with a mixture of modern, old, and many things to do. There are several cultural and historical landmarks and great beaches to kick back in.
Check out these deals.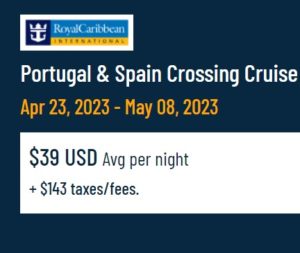 France
Paris was rated one of the Safest Places to Go To in 2023.
If you take a trip before the summer months, use transit, rent rooms rather than resorts, and with all these other cost-saving ideas, you can most likely visit France.
Puerto Rico
Puerto Rico is perfect for Americans searching for an exotic getaway without a passport. The delightful climate and spectacular scenery make Puerto Rico a fantastic candidate for wedding celebrations, honeymoons, and family trips.
Traveling to Puerto Rico is hassle-free for Americans: simple to rent a vehicle, they have a great roadway system, they utilize AT&T, and many people speak English. So you can easily book the flights, and several Airbnbs, rent an auto and explore the island for $1500/person.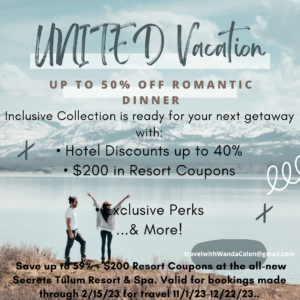 Europe
$5000 total amount on 2 weeks in Europe. Stay at a lovely Airbnb location, do touristy things, consume great food, etc. So with a budget, you could do a lot in a week there.
Research the cost of every little thing and make a rough travel plan for a particular trip.
Take a Cruise
You can get a seven-day for $1,800 (or less if you select an inside cabin). It permits you to go a couple of places and see which one you intend to check out for a more extended stay later on.
One of the benefits of going on a cruise from the USA is that you can drive to the port or fly there. Do not forget to inspect your passport if your cruise heads to ports outside the USA.
There are loads of ports over the coastal United States, from Florida to Maryland, New York City, and South Carolina.
Costa Rica
Eight days in Costa Rica in September for $2500, so you might make your budget plan work!
An excursion could include zip lining, the hanging bridges at Selvetura, and a detour at Rio Celeste from La Fortuna. Paquera isn't very touristy. Have you ever tried bioluminescent kayaking?
Tango Mar is a beach resort-beautiful and also soothing.
Medellín
There are lots of low-cost, short, connecting flights from South Florida. I have not been, yet it's undoubtedly on my Bucket List of locations to visit. Medellin is a beautiful city in Columbia.
The Carolinas' food, customs, inland towns, and even hills, there's an extensive range of points to do in Costa Del Sol, Spain, besides taking in the sunlight on their 100 miles of coastlines.
A much less popular recommendation was the Carolinas. South or North Carolina? They are close to Florida and have extraordinary views and also hills.
No wonder Myrtle Beach has long been a go-to destination for me. I just learned you could drive to its 60 miles of coastlines and other world-renowned tourist attractions.
An additional is those family getaways that are also a golfing capital; Myrtle Beach has more than 90 golf courses and 50 mini-golf training courses to ensure you can play a round regardless of your age well ability level.
The friendly agreement

If you found value in this article, can you do me a favor and share it? It takes you 10 seconds, and this post took me hours to put together.