Legitimate ways to earn cash and gift cards via your phone app
SWEATCOIN
Sweatcoin is a cryptocurrency earning app that allows you to earn cryptocurrency by walking or running. You can then redeem your coins for cash, gift cards, and other goods – particularly from brands in the health and wellness niche – after earning around 1 Sweatcoin for every 1,000 steps.
---
HEALTHY WAGE
HealthyWage is a website and free Android app that allows you to place bets on your own weight loss. You have the option of going at it alone or joining a team. HealthyWage issues challenges, and if you complete them successfully, you can win real money.
---
OFFERUP + LETGO
The best thing about this app is how it can help promote your stuff to get sales. I love sharing the best information I find. So If you have a lot of stuff at home and need some quick cash, you'll love this Letgo selling app. The app allows you to sell things in your area. Letgo also encourages people to message and do transactions in person rather than just shipping stuff.
---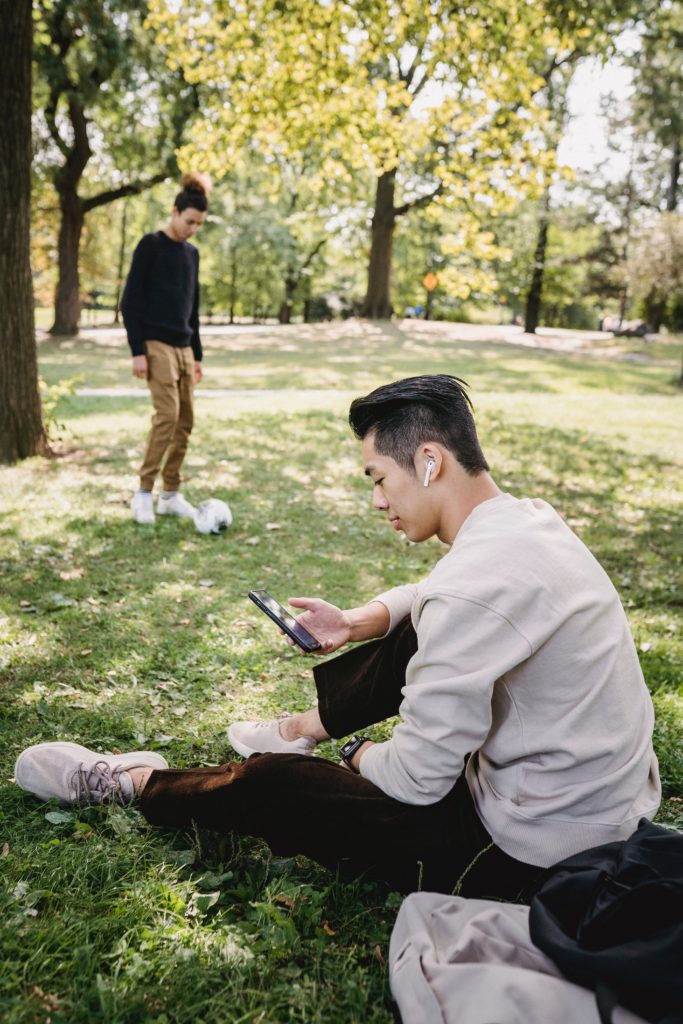 CLIPCLAPS
If you Love to laugh as much as I do you. You might want to get paid to laugh, if so, download this app as soon as possible. We all enjoy watching funny videos, but we don't get paid for it.
Fortunately, I found an app for that. All you have to do is download it. You can upload your own videos to 
Clip Claps, but make sure they're worth watching so people don't just skip over them. You 
can also earn coins by 
watching videos and waiting for the timer to run out before you can scroll down to see if 
there are any new ones. This app is available for Android and iPhone users.
---
ACORNS
Acorns Is a great app for turning your spare change into investments, even if you know 
nothing about stocks. It's easy to use and you can get started investing with just $5.
---
TINY CRASH

You only have to play the game to get paid; the game itself is entertaining and addictive, 
and you can make even more money by referring your friends to it.
---
BIGTOKEN 
There are a few survey apps out there, but this one has only 1 or 2 questions per survey, so
it's worth your time. Another thing I like about this app is that it never runs out of coins; 
you also get more coins by logging in every day and checking in.
---
CURRENT
This is another one I found for you, and it definitely standouts from the rest of the bunch.
It's as simple as listening to music.
Install the app, select your preferred genre and radio station, and start earning money while you listen to your favorite music.
Reviewing songs isn't necessary to be compensated. If you're going for a walk, running, or 
doing nothing at all, you can listen while doing so.
---
NIELSEN
The Nielsen Mobile App gives you the opportunity to participate in Nielsen research. Your participation allows them to better understand how consumers use the internet and mobile devices by studying the websites and apps that people use. By installing this app on your smartphone or tablet, you help to measure the digital landscape and are eligible for rewards.
---
DAILY RAFFLE
Daily Raffle is a free mobile app that offers daily prizes ranging from $100 to $1000.
The app is available for both Android and iOS devices and works globally.
The Daily Raffle app is completely free to download and use, with no in-app purchases.
It's similar to a lottery, but instead of purchasing tickets, you must watch advertisements on your device to be entered into the draw. To put it another way, you will be exchanging your time for raffle tickets.
---
If You haven't tried yet, You can also sign up for Survey Junkie. It is a legitimate survey site with mostly excellent user reviews. When you complete the surveys, you can count on receiving the rewards you're promised provided you meet the requirements of the survey. The link below will shoot you straight to their website.
(⬇⬇ Affiliate link ⬇⬇ )
---
So there you have it. I REALLY do hope this information helps someone ! Let me know in the comments if you downloaded the apps. If you won some money!