Hello again, today I want to chat a little about skin care and the order we should be applying our creams. Apparently, all this time, I have been putting this stuff on wrong. 🤦🏾‍♀️  and to be quite honest, I was only using 2 to 3 products tops, and I was scared of breaking out with acne.
Lately, I have been dealing with some skin dryness, and I'm always trying to find the next best thing out on the market. I'm not going to deny I have purchased Expensive and inexpensive skin-care products. So, I can tell you a little bit about which is Good, great, and Amazzzzzing.🥰 I have tried many creams, toners, eye creams, primers, but never in this order until Now that I'm hitting 50. I can honestly say it does make a difference.
I went in-depth, searching high and low on how ALL these products should be applied. But keep in mind this is what skin-care experts are saying. I read a few articles from Social media, to Blog articles, dermatologists, and Personally, This is not a must-do. This is what they say, and if you are visiting my Blog regularly, you will see I do things My way and maybe throw in a little bit of your way, hence which is why I say, "DO IT YOUR WAY TODAY." 😂 But I decided to give it a try and allow me to suggest the following products and the order in which you should take care of your Beautiful face! Let's begin…
Affiliate Disclosure: Affiliate links are included in the following sections. Clicking through these links will give me a small fee to keep this blog running, which is at NO cost to you. I only recommend products and services that I use, love, trust or have thoroughly researched. Thank you!
Step 1.
EXFOLIATE.
It would be best if you exfoliated once a week to get rid of dead skin cells. Having dead skin cells makes it more difficult for the active ingredients you're going to put on your skin to get into the skin. Before you wash your face, you might want to exfoliate it, and this will help your face be ready for the rest of your skin-care steps. I have used Paula's choice, La Roche-Posay, and Dermalogica. These three always do right by me.
Suppose you haven't tried them yet. Please do.
STEP 2.
Next, use a toner or essence to help your skin get even cleaner.
Toners are great for getting rid of many dead skin cells that have built up.
Glycolic acid can help even out skin tone, but using too much can dry your skin. I love FRESH Black tea Kombucha and LAMER. I have tried others, but I always come back to these two heavenly products for some reason. Maybe it's the gentle smell, cleanness, and how soft my face feels afterward.
STEP 3.
APPLY EYE CREAM.
I apply my eye cream first to avoid overdosing on this sensitive area with harsh acids or other substances. Essentially, the eye cream will help protect you from that. I suffer from dark circles due to allergies. LANCOME has active ingredients like Pro-Xylane: Known to help reduce the appearance of fine lines and visibly increase skin firmness and tone.
-Grand Rose Extract: used to capture the revitalizing extract from this unique hybrid rose, which blooms almost continuously throughout the year.
-Linseed Extract: Known for its ability to reduce the appearance of wrinkles and increase firmness due to its high content of omega-3 fatty acids and B vitamins. You can't go wrong with treating yourself to this jar of SELF LOVE!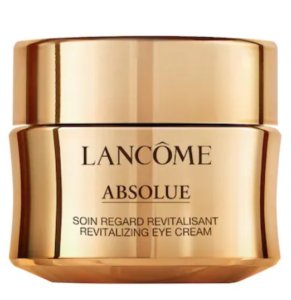 STEP 4.
APPLY ANY ACNE SPOT TREATMENT
When I have needed to use any spot treatment, I notice they contain the most active chemicals. So, according to My dermatologist, this is the perfect time to use OTC acne treatments and single-ingredient boosters. If you have an acne prescription, utilize it now in your skin-care routine.
STEP 5.
APPLY ANTIOXIDANT SERUM OR RETINOL
Apply a serum now; you may want to have several serums, one for morning and another one for night-time. Serums should be used before moisturizers to assist hydrate, brighten, and diminish fine wrinkles. Look for chemicals like vitamin C, a daytime brightener best worn under your moisturizer, or retinol, a night-time wrinkle-reducer and fine-line fighter. Tula is clean and great if you have dark spots, and it will illuminate your skin, and Estee Lauder is great for night-time routines.
Beautify overall skin radiance
Boost skin firmness
Illuminates brightens and evens skin tone.
Calm the irritated skin
Restores skin's pH
With ChronoluxCB Technology, it maximizes skin's natural nocturnal rejuvenation.
odorless
Ideal for dryness, dehydration, lines, wrinkles, dullness, and loss of radiance.
STEP 6.
APPLY MOISTURIZER
Following your serum or retinol, you want to make sure that your skin stays hydrated. This is why Dermatologists think it's best to apply a moisturizer at this point in your skin-care process. To keep your skin as hydrated as possible, try moisturizing while your skin is still wet. There are a lot of A1 moisturizers out there.
STEP 7.
Face oils, which are made from oils like squalane, jojoba, sesame seed, and marula, are an important part of your skin-care routine. They help you get that dewy glow. In this case, you'll only want to warm a few drops of oil, not the whole bottle. Gently pat some of the oil on the skin of your face. As soon as it's fully absorbed, the face oil will do its thing. It will help reduce redness and inflammation, protect against premature aging, and act as a natural barrier to keep all the moisture from your cream in your skin. This is where I go a little crazy buying oils because of my dry skin, and I will name a few for All types of skin types.
STEP 8.
APPLY SUNSCREEN. THIS IS LAST AND DEFINITELY NEEDED.
It's best to put on a moisturizer with at least SPF 30 during the day. If your moisturizer doesn't protect you from the sun, you'll need to put on light sunscreen. Dermatologists say it's the most important thing and the best way to protect your skin; even if you aren't going outside, you should put on sunscreen. A few I have tried are…
I hope this blog post was helpful. If you prefer I add ingredients to the products listed, please don't hesitate. Let me know. I would be more than happy to do so. And if you swear by any product not listed, please share which ones you have used and love.
This Blog is about sharing knowledge with each other on different things. 
I look forward to reading some sharing tidbits from YOU, my beautiful readers. 😉😘